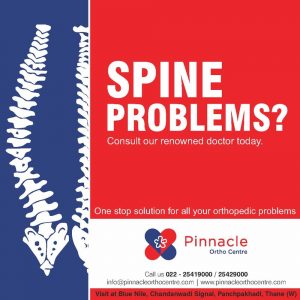 Our spine is like a long chain of multiple joints or motion segments and is a dynamic structure. Various movements take place across the different motion segments or levels leading to varying degrees of degeneration.
After any surgery or tissue trauma, there is a body's healing response by a process called fibrosis. Sometimes after a properly executed Spine Surgery scar tissue or fibrosis develops at the surgical site in course of few years leading to recurrence of symptoms.
As spine is a dynamic structure adjacent level disease or degeneration can develop above or below the fused level. Even after discectomy or a decompression surgery continuous wear and tear of the discs or the facet joints can cause recurrence of disc prolapse or stenotic symptoms.
If the symptoms are severe then repeat surgery may be needed. Some patients may need surgery at different level or different region [Cervical, Thoracic or Lumbar] due to independent affection as spine is made up of multiple motion segments.
Unforeseen problems like infections can also lead to repeat surgery.
 However, the benefits of surgery far outweigh the risks of recurrence and the percentage of patients requiring repeat surgery is very low.