Best Hand Surgery Hospital in Thane, Mumbai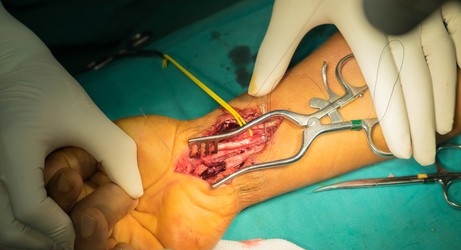 Pinnacle Orthocentre is one of the most trusted hospitals with advanced technology, modern tools and a team of highly-qualified and experienced medical professionals who have been providing medical care to thousands of patients from Thane, Mumbai and all across India.
Hands are important parts of the body which help an individual to perform different functions such as eating, drinking, cleaning, writing, carrying heavy weight, driving, painting and so many other daily activities.
Three things are important for a fit hand to operate:
1- Motion
2- Strength
3- Sensation
Motion helps in the movement of hands. Strength is also required to perform different activities. Sensation is a major element which helps hands to feel the danger in the form of extreme heat and cold.
Hands get affected due to various factors like injuries or damage. Other conditions may also affect hands such as:
1- Arthritis
2- Carpal Tunnel Syndrome
3- Cubital Tunnel Syndrome
4- Fractures
5- Ganglion Cysts
6- Infections
7- Nerve Injuries
8- Tendon Injuries
Hand surgeons generally treat hands, fingers, wrists and helps in the treatment of forearm and elbow problems too. You will also find doctors who perform the best hand and wrist surgery in Thane for both children and adults, for adults alone and for children alone.
 Are you wondering how to find the best doctor for hand pain treatment in Thane & Mumbai? The following section will help you find the best one. Read on.
Tips for Choosing the Best Hand Surgeon
Hands have complex structures and mechanics. Therefore, they require special care and expertise. Here are some factors you can consider while choosing the best hand surgeon in Thane.
You can take time to do your own research about the most recognized hand surgeons in Thane and Mumbai. You can also check whether the hand surgeon has necessary skills and educational qualification. Fellowship training in hand surgery is hence essential and valuable.
Most importantly, you must know the experience of the doctor conducting hand surgeries. Hand problems are often complex in nature and to restore the normal functioning of hands, experience is of paramount importance.
The more experienced doctor the better treatment possibilities. You can always assess the specific hand conditions doctors have treated.
Besides looking at the credentials of the hand surgeon, you can also research online and offline about the hospital where the concerned doctor practices.
The quality of medical professionals, care given to patients, success stories of patients, technology used and trust among patients – all of it can give you a good idea about their treatment. Additionally, do not miss to find the location of the clinic or hospital and see if it is convenient for you and your family.
Now that you know how to find Hand Specialist in Thane, look at the leading and trusted hand surgeon at Pinnacle Orthocentre Hospital.
Dr Parag Lad – Best Hand Surgeon in Thane & Mumbai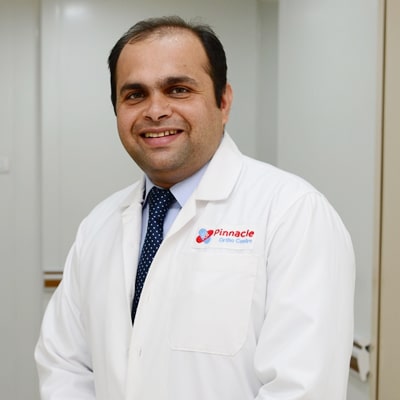 Dr Parag Lad is Consultant Orthopaedics & Director of Hand/ Micro/ Reconstructive and Peripheral Nerve Surgery Services at Pinnacle Orthocentre, Thane. He has done his post-graduation in Orthopaedic Surgery from Sir H N Hospital, Mumbai & B Y L Nair Hospital, Mumbai.
Then he pursued his training in Hand & Reconstructive Microsurgery from Bombay Hospital in Mumbai, Ganga Hospital in Coimbatore (TN) & National University Hospital in Singapore.
Dr Parag Lad is regarded as one of the Best Hand Surgeon in Mumbai and Thane region. He is also one of the most experienced Brachial Plexus & Peripheral Nerve Surgeon in Thane (Mumbai). His expertise coupled with a highly qualified, compassionate team, and, state-of-the-art infrastructure makes Pinnacle Orthocentre Hospital one of the trusted places for best hand and wrist surgery in Thane.
Expertise
Apart from hand surgery, Dr Parag Lad's expertise includes treatment of simple and complex hand & wrist fractures, congenital hand defects, tendon injuries, arthritis of small joints of hands, soft tissue and bony tumours in hands & wrist, infection & compressive neuropathies like Carpal Tunnel Syndrome.
Experience
Dr Parag Lad has performed over 3500 hand surgeries successfully in last 7 years. This makes him one of the leading wrist surgeons in Mumbai and Thane. He has held position of Executive Council Member for Indian Society of the Surgery of the Hand.
He has served as a convener for Instructional Courses In Hand Surgery under the aegis of the Bombay Orthopaedic Society in Mumbai. He is a much sought-after faculty at national hand & brachial plexus conferences and meetings.
When to Visit a Hand Surgery Specialist in Thane West, Mumbai
Hand surgeons are experts in the matters of hand and upper extremity. Therefore, if you have intense pain in fingers, arms, wrists, hands, elbow, seek urgent medical attention.
In addition, if you have suffered an injury in hands and other parts discussed, it is highly advised to consult hand surgery doctor.
The hand surgeon will help in the diagnosis of your condition. First, a complete medical history of your condition will be discussed which will help to understand the symptoms. Secondly, physical examination of the affected hand will be carried out in a professional manner to further investigate the condition. Thirdly, X-ray, MRI scans, CT scans may be recommended to better understand the condition of bones in your hand.
Hand Surgeons in Thane West will finally recommend various treatment approaches such as medications, therapies and injections to ease the pain. If the discomfort and pain do not subside, surgery may be recommended.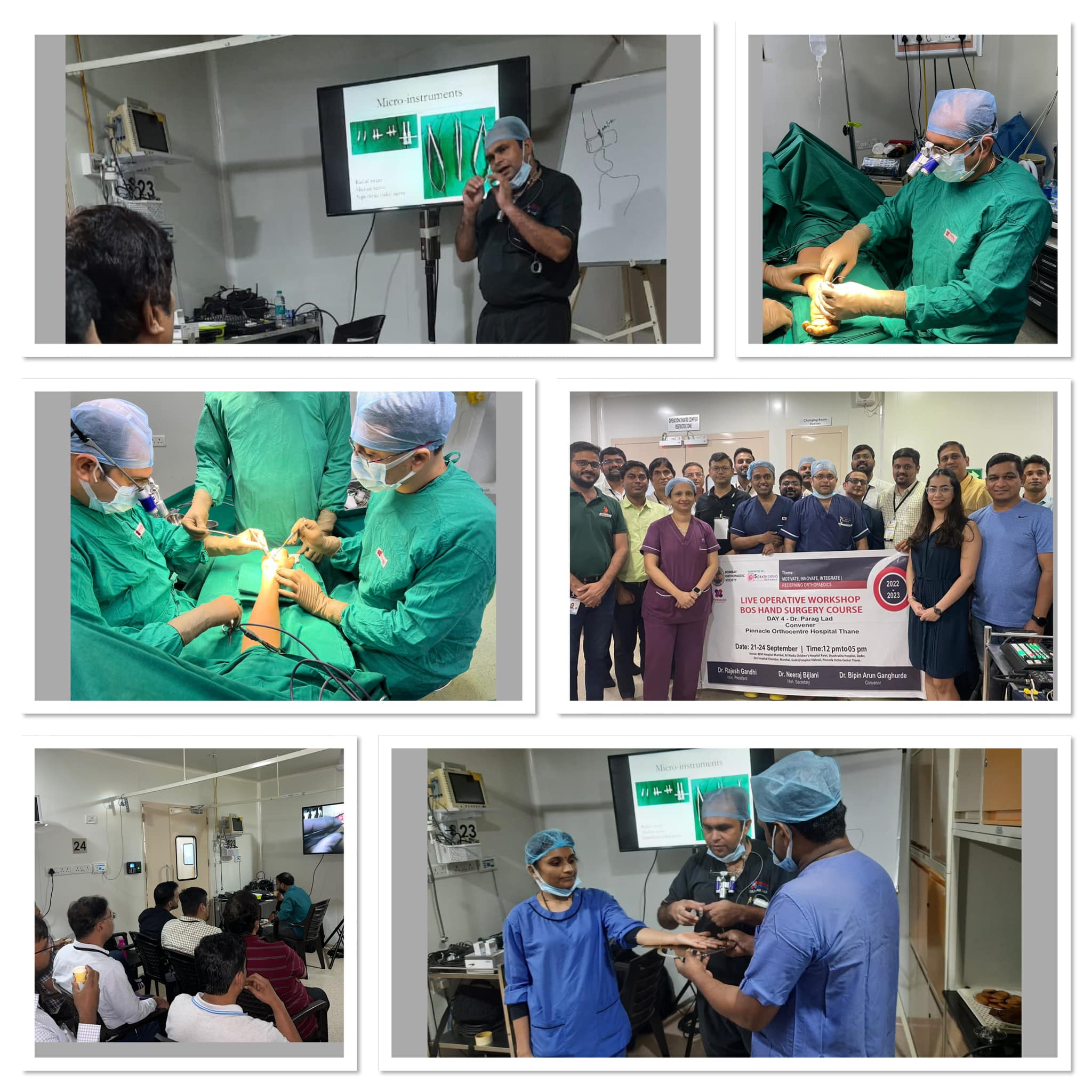 Pinnacle Orthocentre is one of the leading hand & wrist pain injuries treatment hospital in Thane and Mumbai. Call us today for more details.